About Holt Insurance Services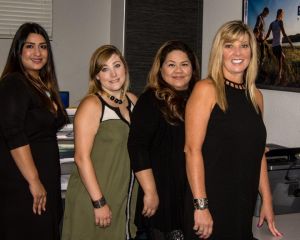 Holt Insurance Services, with locations in Yucaipa and Carlsbad, is a premier insurance agency servicing San Diego County, San Bernardino County, Riverside, and all of California. Since 2003, Holt Insurance Services has been providing its clients with personalized and attentive customer service. We are committed in ensuring that you, your loved ones, and your possessions are properly protected by finding the insurance coverage that you need at the right price for you.
At Holt Insurance Services, we take pride in the insurance companies that we have partnered with and represent. We only work with the nation's top ranked insurance companies. Once you share your insurance needs, we contact our partnered insurances to find you the most affordable quotes.
In need of auto, home, motorcycle, rv, motorhome, or commercial insurance and you don't know where to start? Call our Yucaipa or Carlsbad location, and one of our experienced and California licensed representatives will be available to guide you through the insurance process.
Trust in us to find a carrier with a coverage plan that suits your needs.

We want you to have a positive overall experience with Holt Insurance Services. Our one on one service approach is our #1 goal for all our insurance clients. Give us a call at 909-790-4055 or contact us through one of our quote forms, and we'll be happy to answer any of your insurance questions.